To produce according to the highest international quality standards
The Panpharma Group manufactures the majority of medicines it distributes. Its industrial sites established in France and Germany also undertake contract production for third-party companies. Their annual production capacity is about 220 million vials.
In healthcare, there is only one possible industrial policy: the one that aims for excellence. That is why our industrial policy is based on 4 complementary pillars:
Continuous improvement of industrial processes thanks to regular investment
Constant efforts to develop the skills, well-being and safety of our teams
Control of the supply chain in active substances
Permanent optimisation of competitiveness to incorporate our clients' budget constraints
To guarantee the reliability and availability of our products for our clients, we buy our active substances, most frequently sterile, from GMP suppliers selected on the basis of multiple highly demanding criteria. Our supply policy is characterised by:
Strict selection of suppliers with, on average, 100 quality audits conducted every year
Setting up preferential partnerships with our main suppliers
Technical and regulatory support for suppliers to achieve GMP approval
A constant market watch (operators, competitors, influential factors, etc.)
Over the past 30 years, our multi-cultural and multi-skilled personnel (sourcing, purchasing, regulations, quality and control) have developed an excellent understanding of the sterile raw material suppliers around the world.
Established in the most demanding countries as regards regulation, the Panpharma Group offers healthcare establishments all the guarantees required in manufacture and distribution.
Compliance with highest quality standards worldwide (under the control of the ANSM and BfArM)
Thorough knowledge of the products distributed which are developed and manufactured in our factories
Proximity to our clients and a logistics chain capable of a rapid and appropriate response
Social responsibility in employing and training local teams
Our industrial sites
Aseptic filling of powders for injection

Annual production capacity:
100 m vials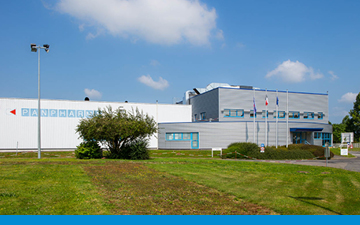 Luitré – France
β-LACTAMS
Penicillin unit:
2 production lines
Vials: from 8 to 100 mL
Cephalosporin line:
1 production line
Vials: from 8 to 100 mL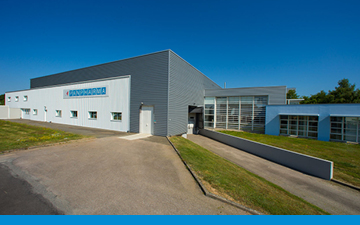 Beignon – France
NON β-LACTAMS
1 production line
Vials: from 8 to 50 mL
Certifications:
EU-GMP – Brazil-ANVISA – Saudi Arabia-FDA – GCC certification
Manufacture of parenteral liquid forms

Annual production capacity:
120 m units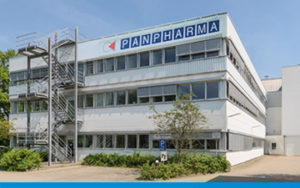 Trittau – Germany
LIQUIDS AND SUSPENSIONS
Aseptic filling / Final sterilisation
2 production lines
Ampoules: from 1 to 25 ml
1 production line
Vials: from 5 to 100 ml
Certifications: EU-GMP
Narcotic products licence